Do not post bugs or requests to the comments! Use
Trac
.
Thursday, May 08, 2008
Facebook Chat in Adium
Good news,
Facebook
fans! I've just finished adding Facebook Chat support to Adium for the next release :)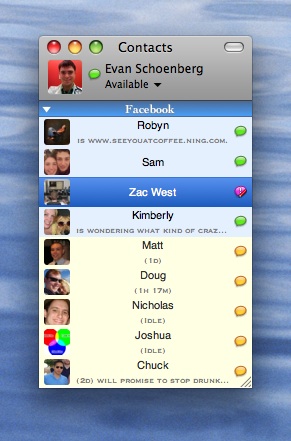 #
posted by
Evan Schoenberg
at 11:23 PM
Comments:
YES YES YES YES YES YES!!!! YOU GUYS ROCK! Facebook did a terrible thing when they made chat. You just reversed the problem!
Post a Comment